Brands
The Leaders of Design & Innovation
Meet the companies that we call partners. They form the foundation of our product specifications thanks in part to their best-in-class performance, breadth of product offering and ongoing technological innovation.
Backed by over two decades of in-house, hands-on design and audio engineering, Anthem is the brand of choice for knowledgeable audiophiles, professional musicians and casual listeners alike. Anthem's award-winning preamplifiers, amplifiers and AV receivers deliver an unprecedented level of reliability and functionality for world-class home theaters, dedicated listening rooms and more. Revel in perfectly optimized audio performance with Anthem's proprietary room correction technology that sonically ensures top-quality sound throughout any space in your Park City-area home. Promising pure audio with no trace of coloration or risk of distortion, Anthem always puts you front and center with your favorite entertainment.
Bang & Olufsen is a global luxury consumer electronics company that designs and manufactures high-end audio products and televisions. Founded in 1925 and headquartered in Stuer, Denmark, Bang & Olufsen values high-fidelity musical reproduction uninfluenced by technological limitations. Each product combines masterful engineering with striking design, crafted by elite designers around the world. Choose from Bang & Olufsen's line of stereo, architectural, multiroom and portable speakers—each uniquely built to add beauty to modern living spaces. Delight in lifelike images and powerful sound with one of Bang & Olufsen's 4K OLED displays, which speak to those who believe that aesthetics are just as important as experience. Each product is customizable, whether in color, size or materials to ensure the technology in your home blends perfectly and expresses your personal style.
Experience personalized control for your unique lifestyle with the power of Salt Lake City-based Control4. Connect virtually any device in your home or business to work together, and command them all with customized one-touch controls and scenes from your system remote or smart device of choice. Whether you're home or away, a Control4 system gives you the power to command and monitor your estate or business in one platform. The transformative benefits of a smart connected home and business with Control4 delivers convenience, peace of mind and an efficient environment that's comfortable and safe.
Leverage Epson's long history of electronic innovation with their line of commercial and home cinema projectors, which deliver striking, dynamic quality for projection made perfect. Their wide range of projectors is ideal for home theater enthusiasts who enjoy watching sports, TV shows or movies. With images up to 300", you can relish the big-screen experience in the comfort of home. Meanwhile, 4K video resolution and advanced color processing offer unprecedented detail ideal for both residential and commercial settings. With ultra-bright models available, you can enjoy dynamic images, even with ambient lighting in the room. Dealing with a small space in your Park City, UT home or office? Explore Epson's high-performance, short-throw projectors that can sit just a few feet from the screen.
Inventors of the solid-state dimmer in 1959 and now holders of 2,700 worldwide patents, Lutron has expanded their product offering to more than 15,000 products. Lutron makes it possible to craft the perfect atmosphere at home or in the workplace to complement your day-to-night activities with personalized lighting and motorized shading control for enhanced comfort and productivity. Recall your favorite settings from a master keypad or remote to easily transform your environment with just a tap or set your lights and shades to adjust on their own so you can focus on the activity at hand. From the workplace to the home, Lutron provides sophisticated solutions for custom lighting and shading that operate seamlessly at your command.
Origin Acoustics leads the industry in high-fidelity architectural speaker solutions that redefine your auditory experience. Enjoy pristine sound from any angle in your Salt Lake City home or business with Origin's in-wall and in-ceiling speakers that intelligently pivot to focus the sound at the designated listening area. Installation is seamless, accomplishing sightless audio from discreet grilles that blend into your décor and deliver astonishing sonic performance when you want it. From your bedroom to your yacht and even the outdoors, Origin has a delicately crafted speaker system for any place you desire.
Find the optimal high-performance audio solution for home theater systems, outdoor sound and 2-channel audio through a wide range of Paradigm loudspeakers. Since 1982, the Toronto-based company has perfected the balance of construction, design and engineering for the ultimate value in high-end sound. Relying on in-house audio research, Paradigm constantly re-tests, re-measures and re-designs their speakers for superior sound quality every time. Even the most critical listeners will be amazed by the clarity and power of sound emanating from their loudspeakers while listening to music or movie soundtracks in their Park City, UT home. Variables within the room can easily affect sound quality which is why all speakers include Anthem Room Correction (ARC) technology. ARC eliminates these variables by comparing room acoustics to the company's lab standards to get rid of adverse results through custom calibration.
Elevate your expectations of home entertainment with Samsung's most innovative and advanced range of televisions that offer an impeccable visual and auditory experience for film and gaming enthusiasts alike. Samsung's proprietary Quantum Processor is the mastermind behind their unrivaled QLED 4K and 8K TVs that display a depth of detail, contrast and realism never seen before. Even when not in use, Samsung displays add beauty to your home by transforming into framed artwork or blending into the decorative pattern on your wall, elevating your space while turned on and off.
As the first home automation company to embrace mobile technology for control inside and outside the home, Savant is a leader in innovation. The brand helps to cultivate the ultimate luxury lifestyle with personalized control of your entire home, business or yacht from an intuitive mobile app, high-resolution touchscreen, elegant remote or by voice control. Savant offers any user the unparalleled convenience of controlling your lighting, climate, entertainment, pool and spa, security and more from a single platform no matter where you are. Set distinctive scenes that mold to your every mood and transform your home into a coveted entertainment hotspot at the touch of a button. Whatever you imagine, Savant can help make it a reality.
Delight your senses with professional-grade home entertainment solutions designed to harmonize both picture and sound for a breathtaking, true-to-life experience. Unprecedented contrast, color and realism are made possible with Sony's proprietary technologies that also lead in pixel-by-pixel detail for texture you can practically feel. Whether you're outfitting a multi-purpose media room or a dedicated private cinema, Sony's line of premium 4K HDR projectors and TV displays, AV receivers and high-resolution speakers work in tandem to craft the immersive experience intended by film and video game creators.
Other Brands
---
Dish Network | Concierge Program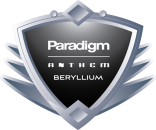 Start Your Journey to Smarter Living
Connect with us to learn more about how these industry-leading brands work together to create your dream smart home or business.