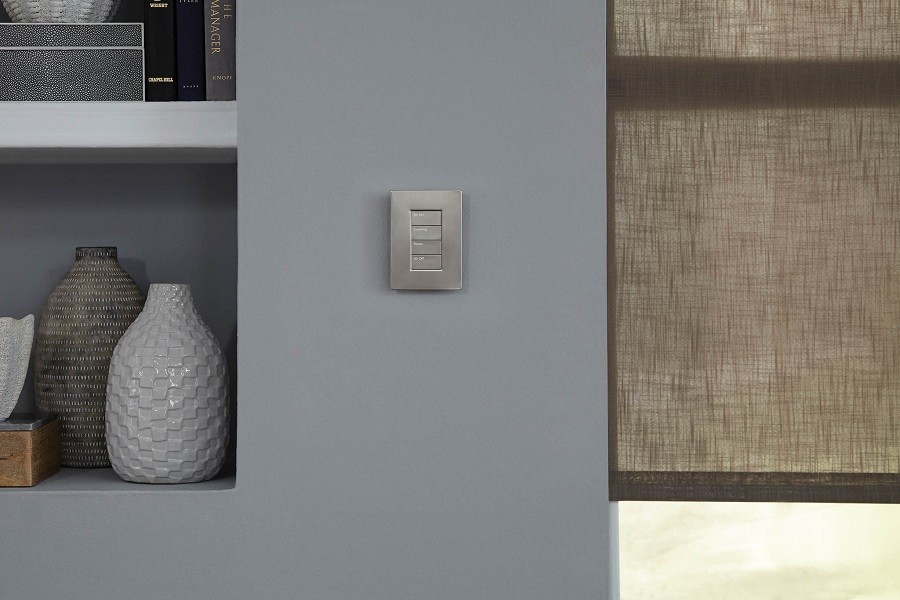 Discover how a premier Lutron dealer helps you manage sunlight and preserve your interiors without compromising style
The look and feel of your home are essential elements of fine living. However, true comfort is hard to achieve when the decor, lighting, and music are uninspiring. Your house is a place where you can take respite from the world, enjoy the results of your successes, and decompress.
You chose to build your luxury smart home here in Park City, UT, because it offers small-town charm combined with contemporary conveniences and stunning views. The windows of your home expose you and your living spaces to the benefits of natural light, such as increasing your well-being and, of course, the ability to watch awe-inducing sunrises and sunsets.
Installing Lutron's Palladiom wireless motorized window treatments allow you to shape the light around you and manage energy costs elegantly. The sleek and sophisticated line of shades gives you seamless operation whether you have standard windows or a wall of glass.
Are you intrigued by the possibilities working with a premier Lutron Dealer can bring? Continue reading below to discover more.