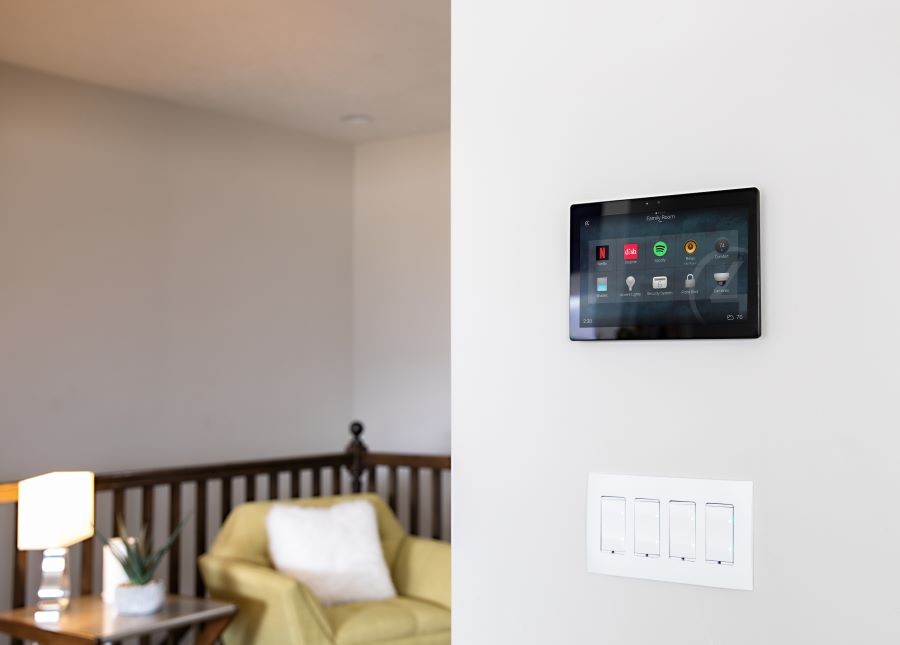 Control4 offers multiple interface options for convenient and comfortable control
One of the primary purposes of home automation is to make your connected home easily accessible and manageable. Streamlined accessibility and management are dependent on the smart home control system you use — and that's why choosing the right hub is one of the most important decisions you can make.
At Argenta, we recommend Control4 home automation for multiple reasons. Control4 integrates with thousands of third-party devices, offers centralized control for all home technologies, and has tons of customization and personalization features. We also love that Control4 has multiple user-friendly interfaces that make home control effortless for everyone in the family. Keep reading to learn five ways you can manage your Control4 smart home in Salt Lake City, UT!