3 Worthwhile AV Solutions to Have in Your Home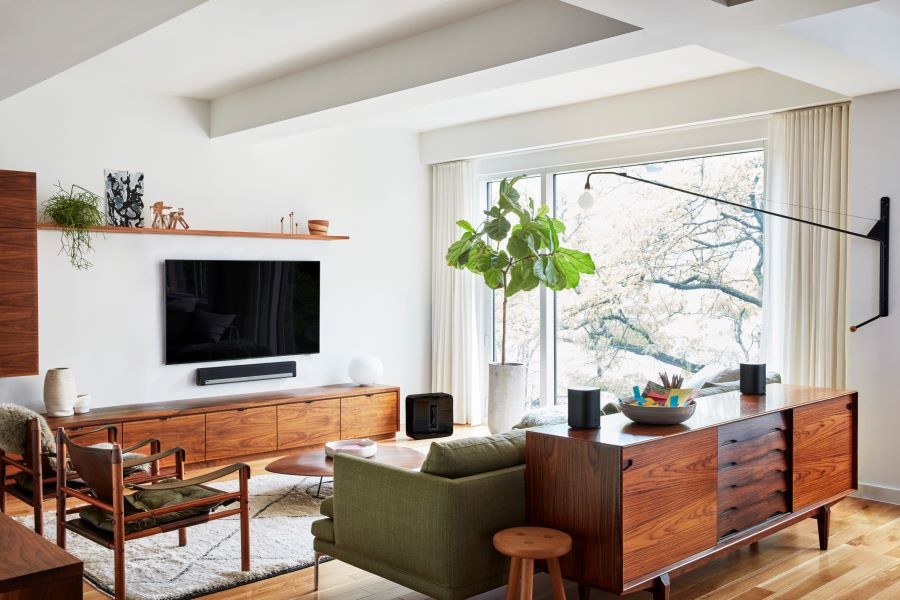 With a few smart upgrades, you can optimize the audio and video in every room
Now is the time to make smart home investments in your Park City, UT, house. Advancements in technology have made it possible to automate everything from energy-efficient thermostats that adjust temperatures based on the weather outside to multiroom lighting systems that respond to voice commands.
At Argenta Solutions, we believe that high-quality audio and video systems are a great starting point for upgrading your home with smart technology. You probably use audio and video equipment in almost every room of your house — watching Netflix shows in the living room, catching up on the day's news shows in the bedroom, and jamming out to your favorite Spotify station while cooking in the kitchen.
Keep reading to learn 3 valuable AV services that will add convenience, luxury and entertainment to your home.  
SEE ALSO: I Like the Sound of That: What Makes a Spectacular Sound System
Multiroom Audio
Take your favorite playlist with you wherever you are in the house. It's incredibly inconvenient and frustrating to carry around a smartphone to stream music, or to turn on and off different music-playing devices as you move through the house.
With a multiroom audio installation, you can manage all your audio devices with centralized control via a smartphone, tablet or on-wall keypad. If you're cleaning the house, your music can follow you from room to room with the tap of a button — or automatically start playing when you walk into a different room.
You won't even need to alter room design to incorporate a more robust audio system. Use in-wall or in-ceiling speakers that will transmit high-quality sound without taking up extra space.     
Distributed Video
Simplify your movie and TV viewing experiences by bringing all your video equipment together under one control system. With distributed video, you can use a smartphone, tablet or remote to play video on multiple devices at once. 
Want to keep an eye on what the kids are watching in the family room, but need to get some work done in the home office? No problem, from your smartphone app, you'll be able to monitor what is being watched in every room of the house.
Best of all, you won't need to worry about cluttering up your space with several cable boxes, wires and remotes. Cable boxes and other components will be safely tucked away in a closet, and you'll only need one phone or tablet to control all your devices.
A Dedicated Home Theater
Building a dedicated home theater is one of the best ways to enjoy an enhanced viewing and listening experience in your home. Unlike watching a movie in your living room, viewing a film in a private home theater will allow you to truly immerse yourself in the event. You can customize your theater with plush theater-style seating, a large, classic projector screen and surround-sound speakers.
When you have whole-home distributed audio and video, you can instantly turn on the sound system and start the movie with the press of a button on your smartphone, tablet or remote. We recommend you invest in smart lighting control and automated shades as well, so you can easily manage the amount of light in your theater to set the mood.
At Argenta Solutions, our primary goal is to help you make the most of your time in your dream home. Our professional integrators will handle all your installation needs — that way, you can spend more time enjoying the benefits and convenience of smart home automation with your loved ones.
Let's work together to make your dream home a reality. Call us today at 801-996-3146 or fill out our contact form so we can schedule a consultation to discuss smart solutions for your Utah home.