HOW KETRA LED LIGHTING ADDS BALANCE TO YOUR LIFE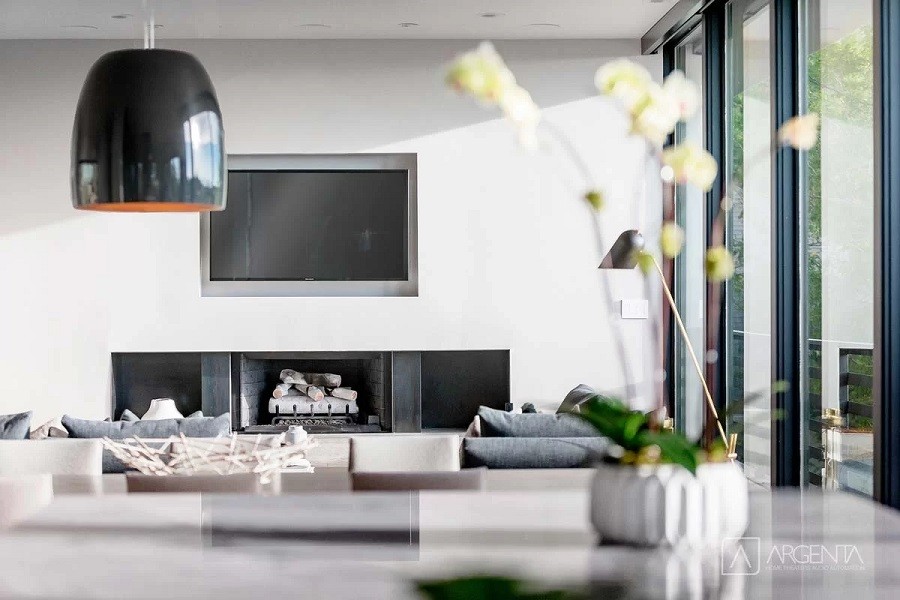 TRANSFORM YOUR RELATIONSHIP WITH ILLUMINATION USING KETRA'S REVOLUTIONARY HUMAN-CENTRIC LIGHTING
The effect light has on humans is profound, from the natural cycles of sunlight to the type of illumination used inside; all of it influences our perspective and general well-being. As a species, we evolved to rise with the sun and lay down to sleep as its sets.
Traditional lighting installations often treat interior lighting as a simple utilitarian function. The result is a space filled with harsh contrasts, odd shadows, and cold colors. Ketra LED lighting takes a more holistic and environmentally connected approach, balancing everyday activities with circadian rhythms. The company, acquired by Lutron in 2018, has long believed that lighting needs to be a more intimate part of our lives.
If you are looking for smart lighting control that offers a more human-centric design, continue reading below.
SEE ALSO: The Latest Smart Home Technology Delivers State-Of-The-Art Motorized Window Treatments
ILLUMINATION WITH PURPOSE
Chronobiology, the study of circadian rhythms and their effects on people, establishes that an increase in safe exposure to natural light stirs dopamine production, improving your mood and increasing focus. Designers and architects have long relied on daylighting techniques to craft a softer boundary between nature and indoor living spaces.
The electric luminaries used to brighten our indoor spaces are all too often used to block and replace sunlight. The result is light that makes rooms cold, hard in appearance, and uninviting. When a system is based around human biological responses, you benefit from waking to soft hues that build in intensity with the day. Then, as evening approaches, the fixtures gradually transition to warm colors, preparing your brain for a better night's sleep.
A smart home lighting system incorporates natural and electric lights to provide a transformative balance for you and your family. As the sun travels across the sky, the lighting works to match the hues and brilliance, generating just the right light without masking the light streaming through the windows. When you need more direct task lighting, it can be called up with a touch of a button or with a voice command.
EXCEPTIONAL AESTHETICS
Our dependence on light goes beyond the sun; we have an innate need to supplement it to stimulate the senses with ambiance and mood. One of Ketra's core principles is the ability to transform your surroundings with dynamic blends of colors and intensities.
The effect, called Vibrancy, results from the company's 71 patents that completely reinvent the LED. The technology enables the manipulation of white light to suit your aesthetics, changing how you perceive light in a room. Create a new sense of space, dynamically highlight art and architecture with an endless palette.
BETTER LIVING THROUGH LIGHTING
The light you live in matters; why settle for lackluster illumination in your luxury home? To experience it for yourself, schedule a demo at our Control4 certified showroom. Call us at 801-996-3146 or fill out an online contact form to schedule a consultation with one of our experts.