Why Lutron Is the Best Choice for Custom Window Treatments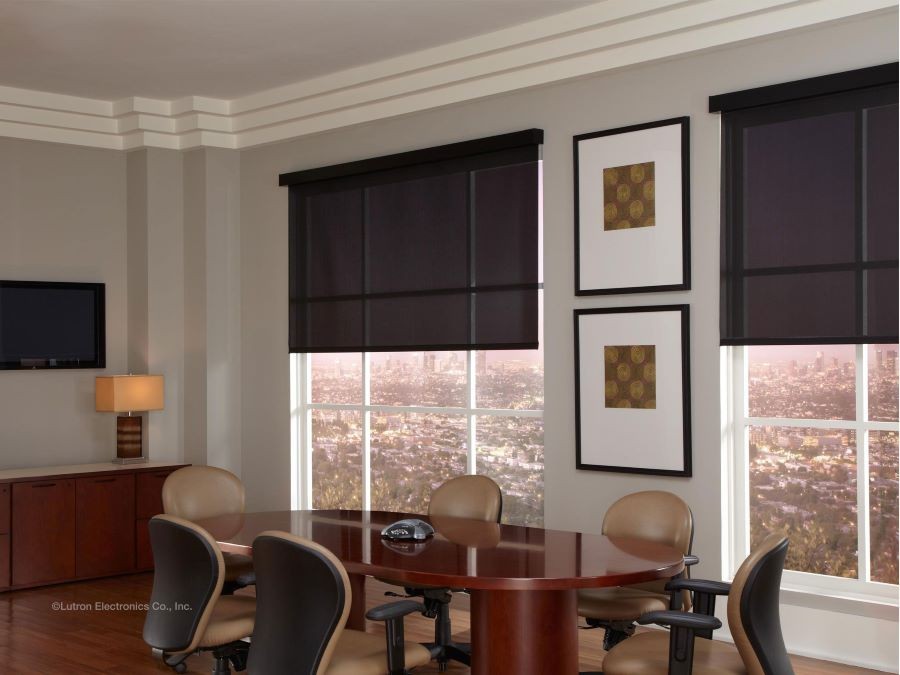 Turn to Lutron for high-quality, energy-efficient shades for your home or business
Lutron has been a leading manufacturer of motorized shades for over 20 years. Sleek and stylish automated window treatments can be found in residential homes and recognizable commercial buildings across the United States and worldwide — Lutron shading solutions are in six of the ten tallest buildings in the world.
Both residential and commercial clients love Lutron shades for their high-quality materials, exceptional light control capabilities, and easy-to-use interfaces. If your Salt Lake City, UT, home or business is in the market for custom window treatments, learn why Lutron is the brand to trust.
SEE ALSO: 3 Amazing Benefits of Custom Automated Window Treatments
Choose From a Variety of Fabrics and Styles
Lutron offers an extensive and diverse collection of styles, fabrics, colors, patterns, and opacities for residential and commercial shading solutions. Choose from roller shades, sheer blinds, pleated drapery, roman shades, and tension shades with hundreds of color and fabric options to find a style that matches your aesthetic. You can even supply your own fabric to design a shading solution that precisely fits your interior furnishings. Motorized shades are also available in a full range of opacities, from sheer to dimout to blackout, depending on your lighting needs in any given space.
Lutron window treatments align within 1/16 of an inch of each other, delivering a balanced and gorgeous aesthetic at all levels across wall-to-wall windows in your home or a row of windows in an office space.
Promote Comfort and Productivity
Lutron motorized shades offer superb control over natural light, allowing you to create a comfortable environment in your home or commercial space throughout the day. All too often, our dependency on artificial lighting leads to over-illumination, which is linked to headaches, fatigue, stress, and anxiety. Daylight has a stimulating effect in any space, promoting greater focus, energy levels, productivity, and comfort.
At home, use one-touch control to set shades to a comfortable level that diffuses natural sunlight throughout the room you're occupying. In the commercial environment, Lutron's Hyperion® system uses automation to adjust shades for daylight based on the position of the sun. All of Lutron's shading solutions maximize functional daylight while reducing glare and solar heat gain.
Control With Easy-to-Use Interfaces
Wired or wireless Lutron shading systems are controllable and customizable using several interfaces: a smartphone app, touchscreen tablet, on-wall keypads, mounted wall stations, wireless tabletop controls, and wireless remotes. Create automated schedules that raise or lower shades at a specific time of day and build automated scenes that control multiple shades at the press of a button.
Turn to Argenta if you're ready to invest in custom window treatments in your Salt Lake City, UT, home or business. Our team installs and integrates Lutron solutions for shading projects of all sizes. Call us, fill out an online form, or connect via live chat to set up a consultation.