Motorized Window Treatments Bring Beauty and Natural Light Into Your Home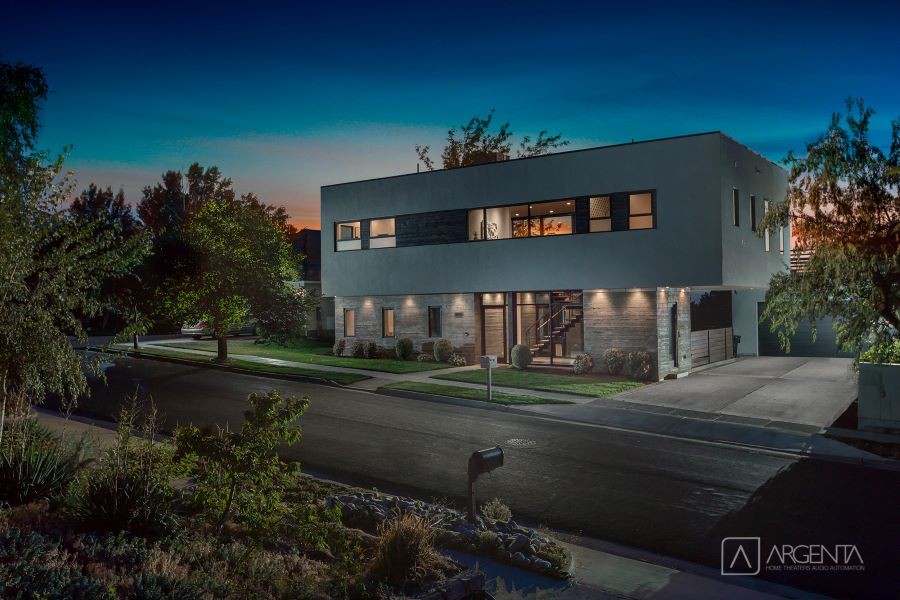 Is It Time to Make the Jump Into Smart Home Technology with Automated Shades?
Have you considered upgrading your smart home and adding some convenient automated solutions? Or, maybe you're just entering the market and not sure if you want to go full out with a whole-home system or start with some essential products and integrate others in time.
Everyone has different strategies when it comes to developing a smart home. But, one thing we can share is that it's tough to stop once you start. Until you experience smart home automation, you don't know what you're missing. After you experience it, there's no going back.
Two of the standard first solutions include lighting and motorized window treatments. So, let's explore the latter and see if it just might be time to welcome automated technology into your Salt Lake City, UT home.
Window Shades Remain Stagnant
Do your window treatments remain in the same position for much of the day? For many homeowners, the answer is yes—after all, who has time to adjust the shades, blinds, or drapery every few hours? Manually operating the many window coverings throughout your home can be tedious at best, bordering on slightly painful.
The problem with stagnant window coverings is that you either miss the opportunity to infuse your home with the sun's rays or allow direct UV rays to damage your home's furnishings. Just like Goldilocks and the Three Bears, somewhere in between these two extremes lies the perfect blend of light and darkness.
Daylighting, or daylight harvesting, allows just enough natural light into a home to create a healthy environment, bring in the beauty of diffuse sunlight, and reduce energy consumption by minimizing the use of artificial light.
Smart window treatments manage this fine line in several ways. Argenta's certified technicians can program your shades to adjust automatically throughout the day, letting in the early morning light and then lowering them to mitigate the solar gain caused by the mid-day sun.
Lutron's motorized shades also come in varying fabric opacities. Sheer, open weave material allows filtered sun in and preserves the outside view. Translucent shades offer increased privacy while transforming the harsh afternoon sun into a soft, golden glow. Blackout shades block the light and are used for movie nights, media rooms, and bedrooms when occupants want to sleep in total darkness.
Your Artwork and Furniture Look Different
Sunlight affects fine art in different ways. In some instances, it can cause chemical changes that affect the pigments. For example, green tones may turn brown with exposure to light, and blue colors fade to a dull grey.
Additionally, sunlight affects both wood and fabrics. Wood is photosensitive and changes color when exposed to the sun's UV rays. Some fabrics fade significantly with minimal exposure, and others seem to hold up under intense light.
To minimize any damage that is often hard to reverse, we can install motorized shades on south-facing windows and schedule them to close when direct sunlight hits your home. Lutron's Natural Light Optimization feature also enables wooden blinds to adjust their tilt throughout the day, based on the sun's position and time of year, always allowing just enough sunlight in without damaging expensive furnishings and fine works of art.
When your motorized window treatments are combined with a smart home automation system, your home seems to work in synchronous harmony. For example, lights brighten as shades lower. Then, when it's time to start a movie, one-touch on a touchscreen or remote, and the film begins, the sound surrounds you, and the blackout shades bring total darkness that offers the cinematic experience.
Are you ready to experience the ultimate home automation or dip your toe into smart technology? At Argenta, we develop life-long relationships with our clients, helping them expand their home automation projects as their needs change and their budgets allow.
To learn more about smart window treatments or to schedule a complimentary consultation, contact Argenta today.